Australia Street Stained Glass specialises in leadlight and stained glass design as well as repair, restoration, and conservation of Inner Sydney's unique decorative glass heritage.
Patrick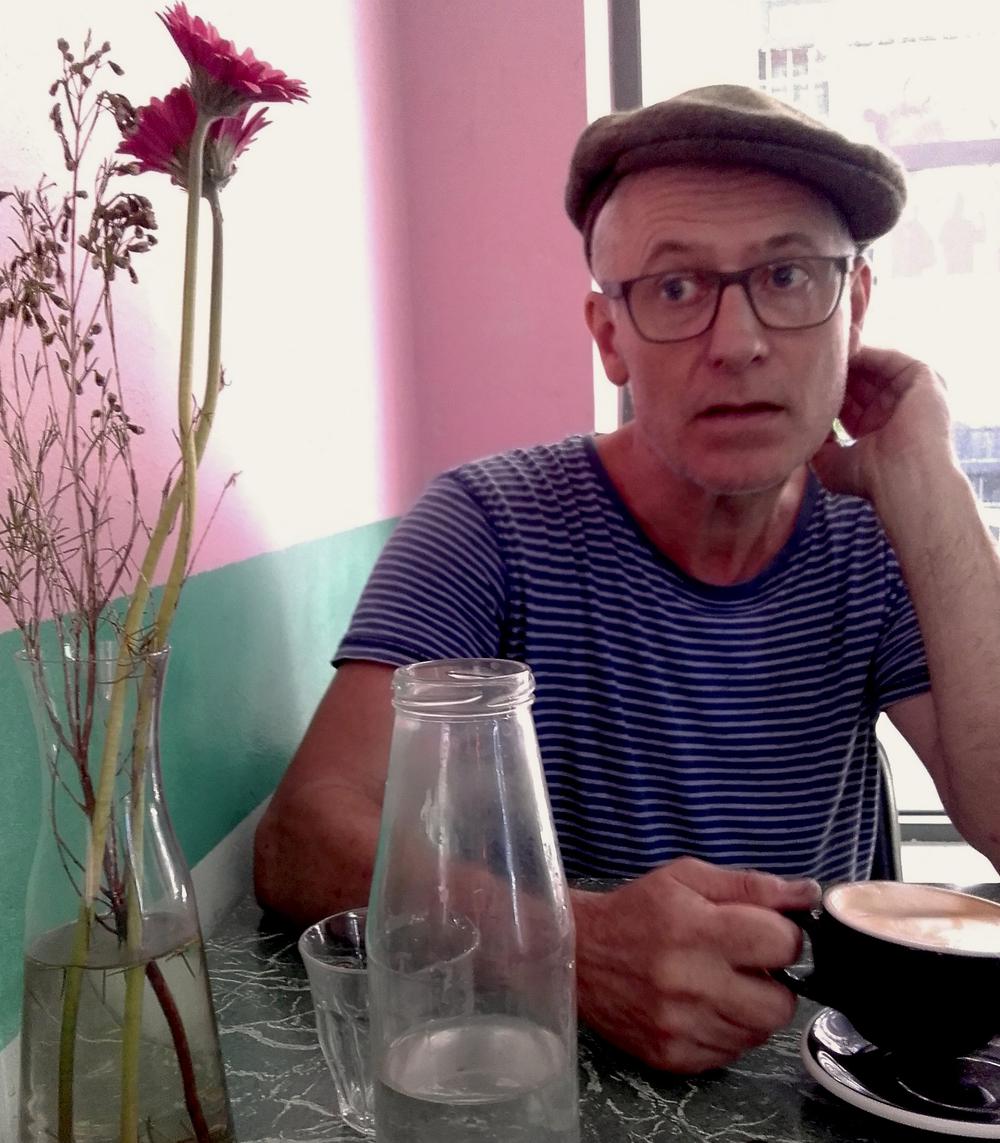 Patrick studied Fine Art at East Sydney during the early 1980s then worked in reprographic photography and as a graphic artist.

In 1987, he trained in Sydney as a stained glass craftsperson under George Von Martini. Patrick now has over 30 years experience in all aspects of the craft.

In 2010, he completed a Bachelor of Arts at The University of Sydney, (including Heritage Studies) majoring in History.

Fiona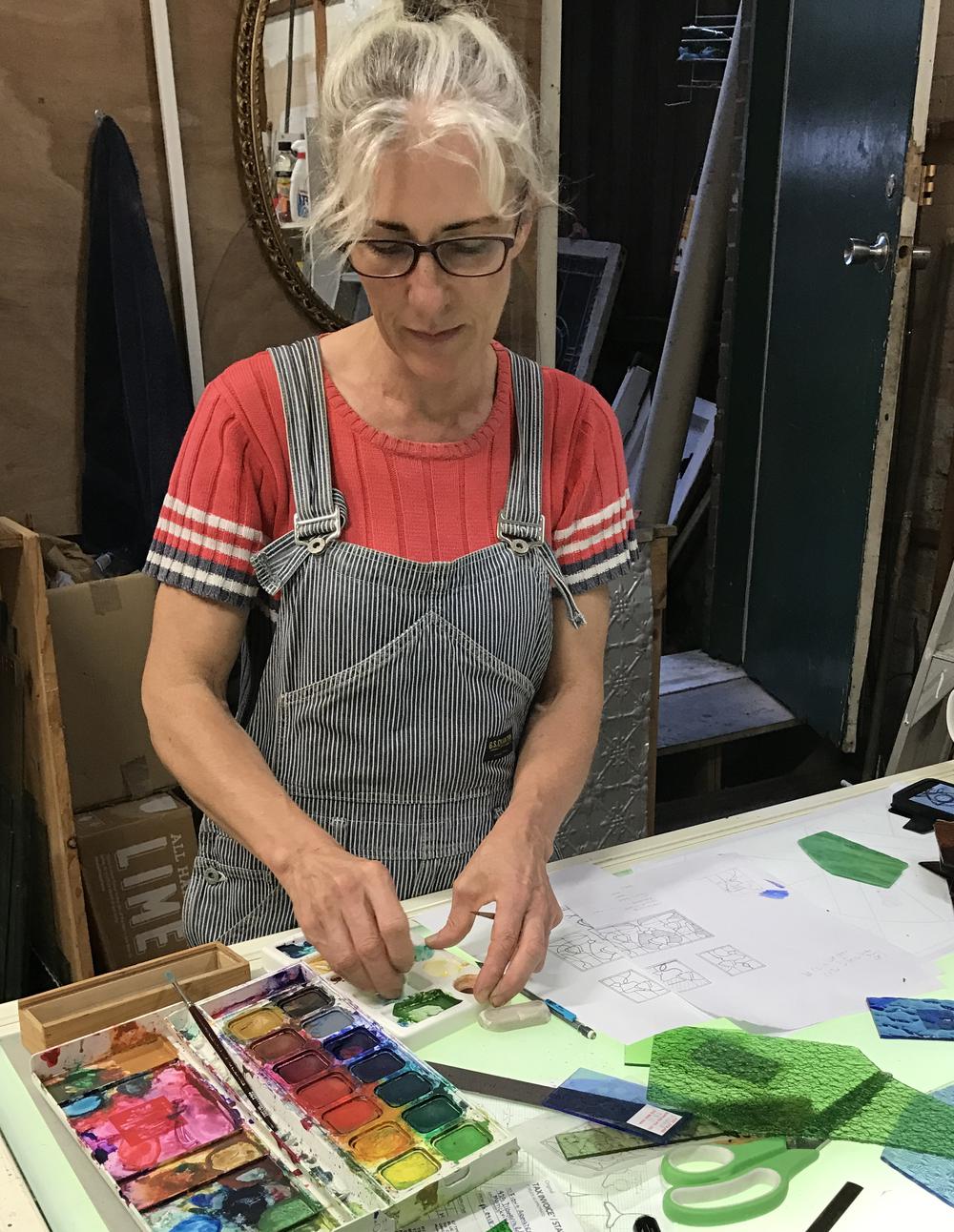 Our designer, Fiona, has wide-ranging experience in many design disciplines including landscape, jewellery, metalwork, and interior design. Fifteen years as a textile designer, and a further decade as a colour consultant for a major paint company have especially honed her skills in the use of colour: rare, and of great advantage in the design of stained glass.
Fiona holds a Bachelor of Fine Art from COFA, UNSW.

Jorgina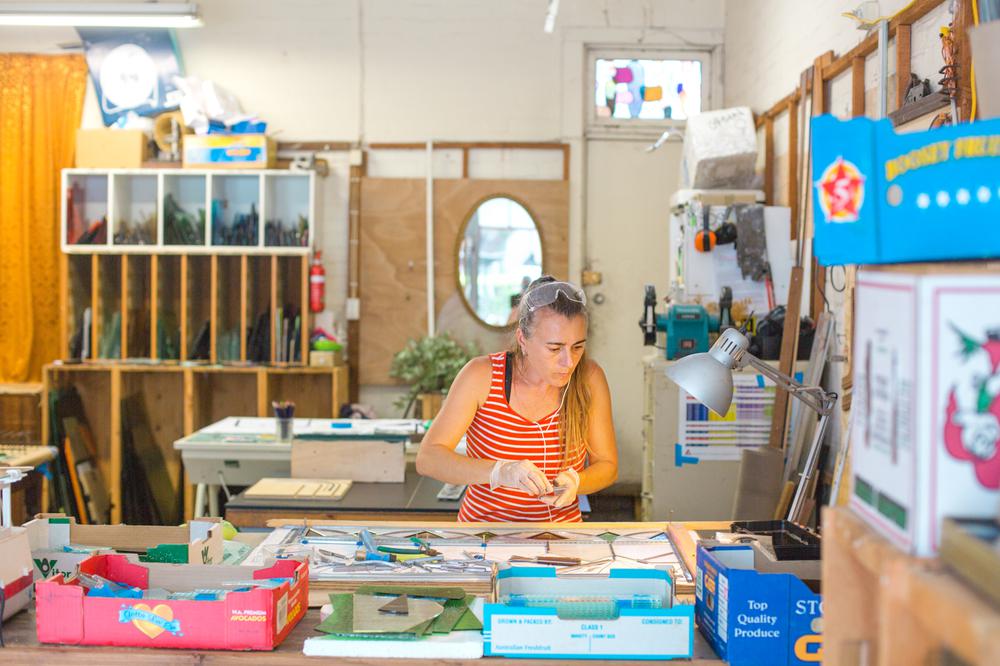 Jorgina, from Barcelona, joined us in 2016. Her skills as a mosaic artist have translated nicely into the stained glass medium. Her proficiency and dedication to quality has quickly made her an indispensable asset to our studio. 
In fact, she does just about all the work around here (her words, not mine - P).
Elmo & Lutine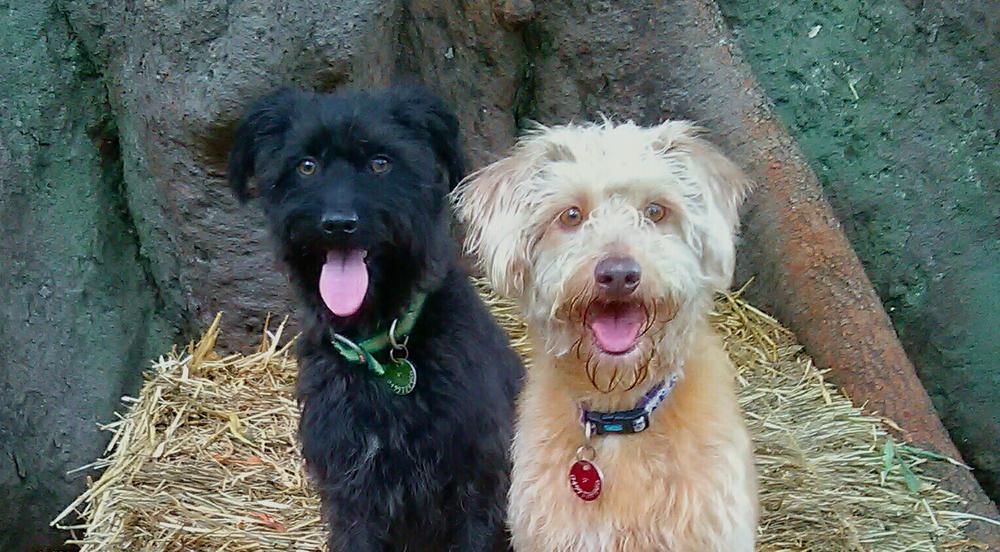 Our original workshop dogs, Rosie and Wally, have moved on to the dog beach in the sky. The workshop dogs are now Elmo and Lutine - a bright and boisterous pair of scruffy Kelpie-cross-Poodle "farm accidents".  Be prepared for their enthusiastic greeting if you visit the workshop!